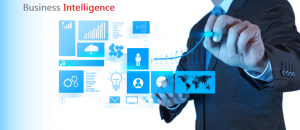 Business intelligence is a broad term that refers to a variety of software applications used to analyze a company's raw data. BI is made up of several related activities, including data mining, online analytical processing, querying and reporting.
Companies use BI to improve decision making, cut costs and identify new business opportunities. BI is more than just corporate reporting and more than a set of tools to coax data out of enterprise systems. CIOs use BI to identify inefficient business processes that are ripe for re-engineering.
At WINSAI our Business Intelligence (BI) team will work together with clients on strategies, processes, applications, data, products, technologies and technical architectures to collect, analyze, present and disseminate business information. We help our clients through our BI technologies to get a historical, current and predictive views of their business operations.
WINSAI Business intelligence solutions are more about making information easy to access and understand across all levels of the business, allowing users to unlock the value in their data.
WINSAI Financial BI tools pull data directly from clients accounting or ERP software, thus keeping data updated and accurate. This data is further analyzed providing clients exactly what they need to know and when. This helps CFOs get accurate data to make informed decisions by spending less time on gathering the data, exporting and importing of data, analyzing the data. This is achieved through our customized services such as Data Mart and Data Warehouse design, Data Extraction, Transform and Load, OLAP design and development, Reporting design and development, Portals & Collaboration, Training, Reporting, strategy, auditing, performance etc.
Our team of Business Intelligence experts can help you to achieve such a system with drill down KPIs (Key Performance Indicators) so that the users can get all the details they need at the click of a mouse.
Business intelligence (BI) and advanced analytics have entered a new era in extracting insights from data. The next generation of BI capabilities, uses intent driven guidance, shifting toward cognitive computing. This will change how we work with data. Software tools have been developed to gain a deep understanding of a business and improve productivity in creating reports, dashboards, and data visualizations.
Managed platform approach for BI, on cloud (SaaS) or on premises, aligns an organization around trusted data and self-service capabilities that enable agility and accelerate growth.
We Support and assist IBM Cognos and Watson Analytics
IBM Cognos Analytics enables smarter self-service as part of daily activities. A guided experience interprets your intent, and automates insight to share via stunning dashboards and reports. With a graduated interface users, can work independently with trusted and external data. Learn what your business can do with analytics designed with the user in mind that meet the needs of the entire organization.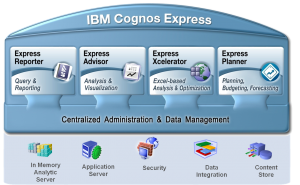 IBM Watson Analytics is a smart data discovery service on the cloud. It guides data analysis, automates predictive analytics and enables effortless dashboard creation from data sources that range from spreadsheets to Twitter data to governed enterprise data and Cognos reports. Business professionals can get unbiased answers to their questions and new insights to make confident decisions—all on their own. Analysis can be further extended by using Watson Analytics for Social Media to identify the pulse of an audience and easily interpret market trends for better decision making.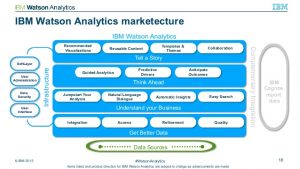 Winsai Business Intelligence Team will support and maintain your Oracle Business Intelligence systems to Foster a data-driven culture with powerful, visually stunning analytics. Explore new insights and empower people across the organization to make faster, more informed business decisions.
Interested?
Contact us If you require any support on Business Intelligence solutions we can assist you call us now.