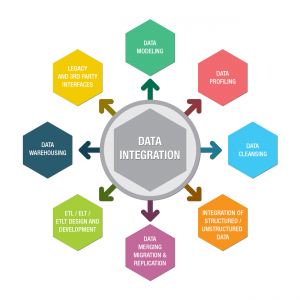 Data integration syndicates data from various technical and business processes from different sources and presents useful and actionable information. WinSaidata integration solutions deliver actionable data by extracting useful data, transmuting into useful software formats from a variety of sources, platforms in real time.
Our Solutions work with both indigenous and exogenous sources from real time to streaming.
WINSAI Data integration supports clients technical and business processes to extract data from different sources into useful &valuable information. Our data integration solution is comprehensive &delivers actionable data from all sources.
WINSAI expert team supports you in understanding, cleaning, monitoring, transforming and delivering data which is trusted, consistent and available in real time.
Data can be from Indigenous sources like your billing systems, POS applications, employee computers, or exogeneous sources such as dealers, distributors, social media, vendors etc. We have tried and tested tools which can pick up data and present it in the manner and form required irrespective of data source.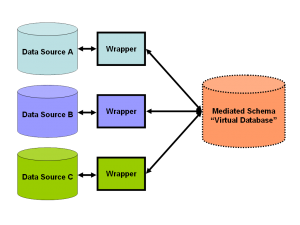 We are living in the Information age which can also be labeled as the age of Data. Corporates are deluged with mountainous data from emails, employees, vendors, shareholders, stock market, social media, Government regulations, competitor activity etc. The response times are shrinking, any delay in response has real implications on the company's stock price, customer loyalty, Social media reputation, brand value etc. We understand this implication due to our expertise in working with various clients across multiple industries and domains. We bring to the table many Man years of experience and expertise in various verticals and give our clients quick solutions to help them stay ahead of the curve in a competitive landscape.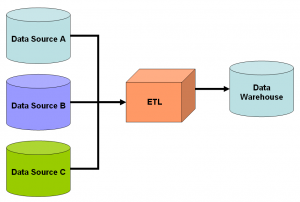 Data warehouse: WINSAI has technical expertise in setting up Data warehouse for corporates that is secure and trusted is essential in today's world.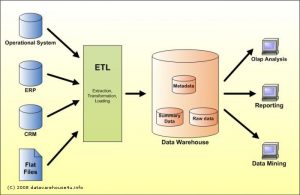 WinSai Data Integration solutions help setup a Data warehouse that supports Shared Databases whereall applications read same data directly. This can be done through a shared server or through a cloud based server. Very useful for linking remote offices, remote workers and multiple geographies.
WinSai Data warehouse setup supports by maintaining Data Copiesof all application's database, this helps prevent data loss, accidental deletion, modifications, so that other applications can read the data, update it and always have a master reference copy authorized Standard procedure (SOP).
Winsai Data Integration team assist clients to setup onsite and offsite Data warehouses with defined File Transfer protocols. This helps to make data available through approved protocols such as shared IP addresses, login passwords, Firewalls etc., through which a file is transferred from the application's database to other applications for data Processing in Real Time.
Bigdata: Our Big Data solutions will help clients' rollout big data projects and applications in record time through our experience, and advanced tools.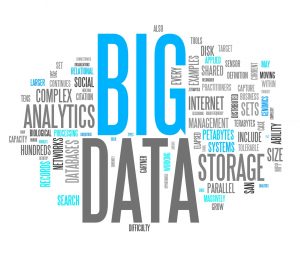 Data Integration Tools: We use many database tools to manage, mine and present data a few of them are
Cloud Elements API Integration
Oracle Data Integration Services
Azure Data Factory (ADF)
SQL Server Integration Services (SSIS)
Our Data Integration solution team helps you decide on a
1. Software which is compatible with your existing infrastructure?
2. Data Integration software that has flexibility to change with changes in your organization
3. A solution which integrates with the Hadoop, Spark, and other NoSQL repositories if required by clients process.
4. Our Data Integration experts provide complete support for deployment and maintenance support.
5. Our main area of focus is on support and maintenance and hence we partner clients in choosing solutions which are easy to maintain, functional and usefull.
Interested?
Contact us to help you reach your goal